Thanks to all the fans who came out to support YOSI-KEN's "THE SECRET EDEN" tour,
which started in March, has now been fully concluded!
We loved every single smile that we saw and must thank all of you once again for the beautiful time we shared on this tour.
You can live your life, Keep on rockin'!
We will see you soon again!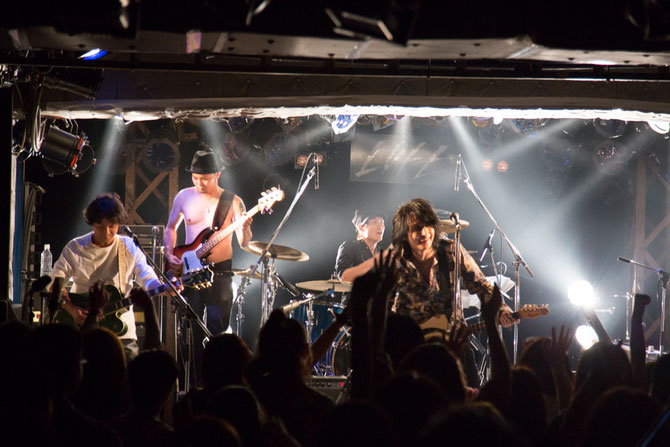 2015.6.24 Shinjuku Loft

THE SECRET EDEN Tour Final
「Go Ahead, Jump!」
Set list
1.  ありったけの勇気BANG! BANG! BANG!! 
2. 自由までの暴走
3. Edge Of Life
4. DOWN
5. EDEN~名もなき反抗を胸に突き刺して 
6. ありふれた愛について
7. チャンネル0
8. 俺だけのLADYに・・・
9. 小さな恋のstory
10. ガラスの恋人達
11. I wanna be your Rock star 
12. 溺れるフィッシュ
13. BOYS&STYLE
14. 失恋時代
15. ラブジェッター2
16. JUMP
Enc
17. 旅立ち
18. 歌い続けて行くだけさ 
19. Boy Meets Girl
Ending SE「ありふれた愛について」
yosi-ken & The Jets
yosi-ken
Guitars. Kunio Kubota
Guitars. Johnny Miyaji
Bass. Toshihiro Yasaka
Drums. Yasuhiro Jimbo-chan Kojima
Pf&Organ. Masakazu Itakura
Dj. hanawaya
All Staffs